Afternoon folks and thanks for reading my lockdown words.  I have been extremely busy and important delivering wine to many of you and……………no that's basically it.  Not busy and only important in my own head.  What I have done is had lots of time to spend with Sinead and our pooches (Torren and Sally).  Between us we have eaten, sanded, drank wine, eaten, painted, drank wine, eaten, decorated more and well drank more wine.  You get the gist, worked hard but only in small spats.  
Five things that I feel are interesting to say:
1. Drama to start: Whilst we were walking around St Marys Lands (within Warwick Racecourse my greyhound Sally decided to go and attempt hunting 'wabbits' on the driving range. She failed at the first hurdle though as the minute she sprang through the bushes she was caught by barbed wire and ripped apart. Within 20minutes (during out of hours) we were leaving her at Avonvale Vets, who did an amazing job, and 4 hours later we collected her all 35+ of her stitches. Two days later we spoke to the owner of the driving range, Phil, and explained that whilst it was our fault for not stopping her would he mind taking down the barbed wire, or if we did it for him. Within a day all the fallen barbed wire was removed which again we both thought was amazing. Sallys stitches come out on Wednesday.
2. I have finally had time to install a lovely fireplace in my house which I am incredibly proud of.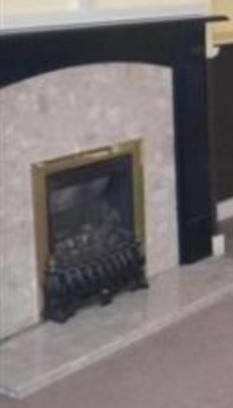 3. Much cooking has been undertaken, experimenting with all things vegan; fresh pasta, curries, meringues, breads etc.
4. There has been sunshine, its like the earth has said "see what happens when you stop being arseholes and actually stop destroying me, I give you good weather" now I am no hippy, I understand that isn't how it happens but hopefully this time will start to change people mind sets and we can start being kinder to the environment. For people who don't believe in climate change or are flat earthers (you're basically the same) I don't know what to do with you.
5. We have taken some time to do some business development; we have made plans, we are busy decorating, we are taste researching some new interesting wines to consider bringing on.
And there you have, not too many words just concise and to the point. I look forward to seeing many of you throughout the coming weeks as I deliver to you or in the future when we open again.
Much love
Richard